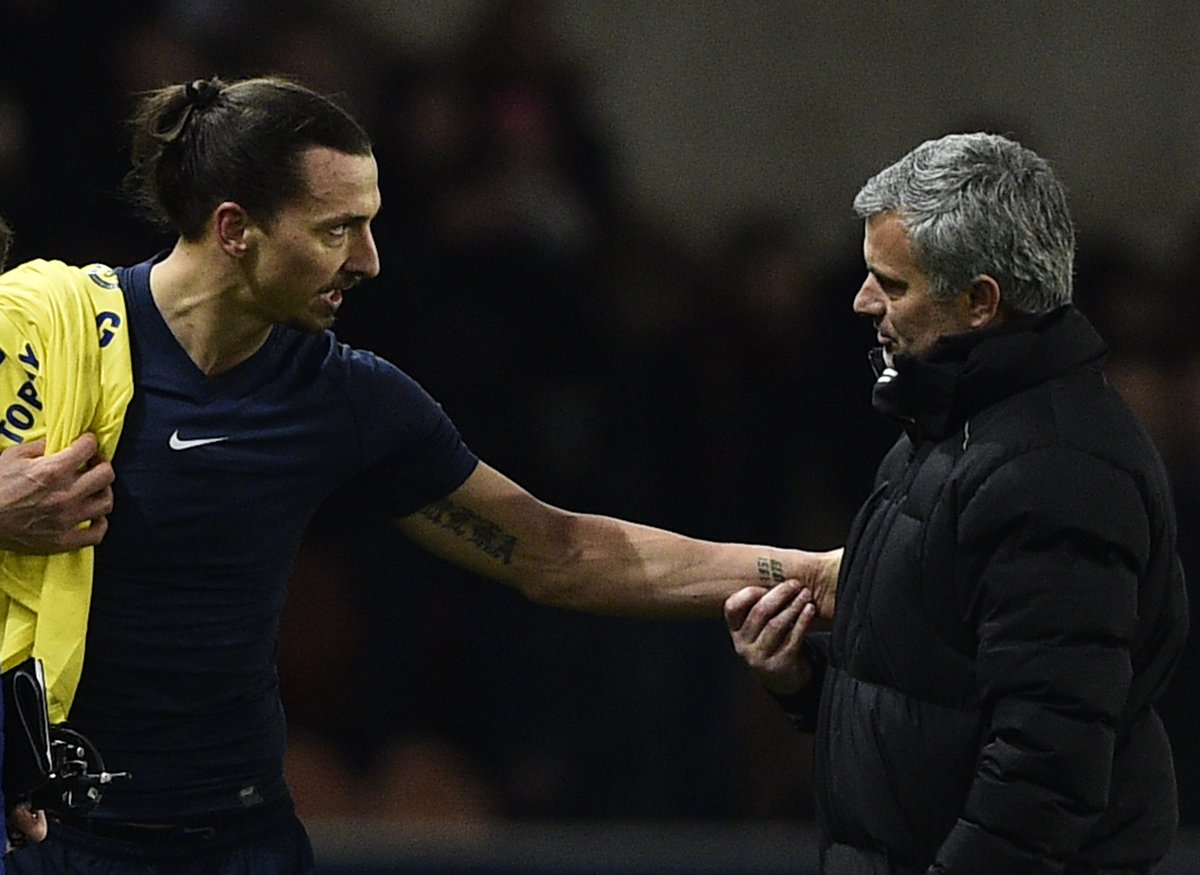 Rumours are abound that a certain Zlatan Ibrahimovic could be joining Jose Mourinho by signing for Manchester United this summer.
The Swede scored the opening goal in Paris Saint-Germain's 2-1 win over Chelsea in the Champions League during the week and following the game spoke to English press about his future.
Ibra, 34, is entering the final three months of his contract in Paris, where he has become the club's all-time top goalscorer during his four years in the French capital. But entering the twilight of his career now, PSG are prepared to let him go once his contract ends at the end of the season.
Many had been expecting him to either retire from the game or go to the MLS or China for one final big pay-day before signing off but Ibrahimovic was asked about the Premier League and admitted he feels he's in good enough shape to play in England.
So would he be worth the punt? You're damn right he would be.
Regardless of what you think about Zlatan as a man through his quotes and image in the media, he is one of the best strikers of his generation.
His goal record is phenomenal, he's won countless trophies and league titles and he would come into our squad as without a doubt in my mind our best player.
Should Jose Mourinho come to the club too in the summer, it would rekindle a special relationship between the two.
In his book "I Am Zlatan", Ibrahimovic revealed that he 'would have died' for Mourinho during their time together at Inter Milan. Their time together came to an end when Ibrahimovic went to Barcelona to join up with Pep Guardiola at the Nou Camp.
While Van Gaal is of course not a certainty to leave the club, he could do much worse than signing Zlatan if he somehow managed to keep his job beyond the summer.
His 'philosophy' has been crying out for a top class striker, which is exactly what the Swede is. He likes to create but is more than capable of playing as the out-and-out striker in the No.9 position and firing 30 goals per season.
If he was to join it would obviously be a short-term deal but even now at the age of 34 his performances have long outshone those of Wayne Rooney. With the England skipper linked today with a move to China for the summer, United would open up a spot in their squad and on their wage bill for Ibrahimovic if they made the decision to get rid of their captain.
Ibra would bring a winning mentality, skill, flair and most importantly goals to a side that has severely lacked all of those things since the retirement of Sir Alex Ferguson.
Manchester United could do much, much worse than bringing in Zlatan Ibrahimovic alongside Jose Mourinho this summer.