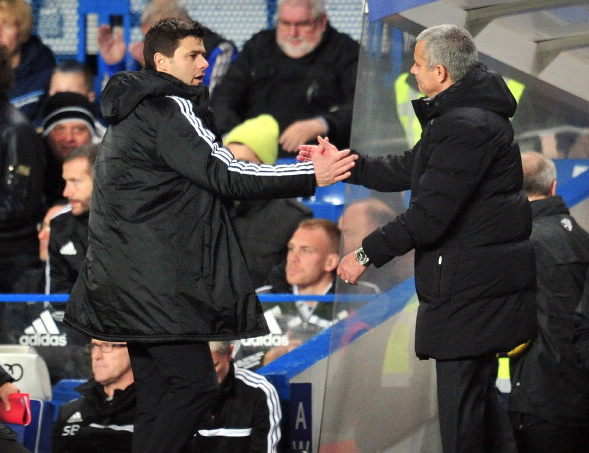 On the final day of the January transfer window, Manchester City stole the show by announcing that former Barcelona and current Bayern Munich manager, Pep Guardiola, will be taking over at The Etihad this summer.  This news should have come as shock to absolutely no one, but it certainly caused a stir, nonetheless.
Guardiola is arguably the biggest name in management and has long been heralded as football's most innovative and forward-thinking coach since he exploded onto the European scene with his now legendary, all-conquering Barcelona side. His appointment can only be seen as a huge coup for City and naturally, a huge coup for City will irk United fans to no end.
Louis Van Gaal's failings at Manchester United, coupled with City's appointment of Guardiola have left United fans everywhere clamouring for a new manager. Social media has left us in no doubt that the majority of Reds want to see Jose Mourinho take over from van Gaal.
Mourinho, fresh from being sacked midway through the worst title defense in Premier League history, is seen among many as the only man for the job. United fans are sick of not winning and the most logical remedy for that, according to them, is to appoint the one guy who "guarantees" success.
Until this season, it would have been hard to argue with that sentiment – his record was impeccable, his reputation was concrete and his name was up there with Guardiola's in terms of prestige and star quality. This season, however, has seen many question whether the two-time Champions League winner still has what it takes to consistently compete at the top.
The main problem with Mourinho is that despite the trophies and accolades, trouble and controversy seem to follow him everywhere. He's a highly abrasive character, with what seems like no leeway for adjustment or adaptation. Nothing ever seems to go smoothly under Mourinho and even when his teams are flying on the pitch and dominating domestically and in Europe, there's always something keeping him in the headlines for the wrong reasons.  He's a journalist's wet dream, constantly giving the media something to chew on, more often than not to his own detriment.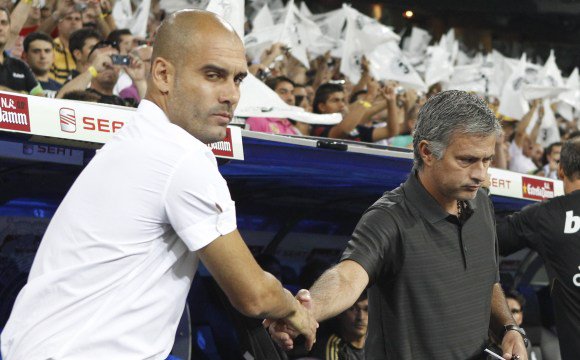 United, as a football club, are absolutely shambolic at the moment. Confidence in the board's ability to run the club must be at an all-time low amongst fans. The appointment and sacking of David Moyes, the endless botched transfers, the disgraceful deterioration of the Club's youth structure and the constant rumours surrounding van Gaal's future have United fans up in arms, and rightfully so.
Would a character like Mourinho, who caused political upheaval at Real Madrid, really be the right type of person to hire during what can surely be labelled a crisis at United? Would the added media scrutiny that follows Mourinho be welcome while the club is quite clearly in disarray at an administrative level? For me, the answer to both of those questions is no.
Aside from the political problems Mourinho would (definitely) cause, the football his team's play should be another major concern for fans. At their best, Mourinho's teams can be frightening. He is an amazingly well-rounded coach, equally capable of masterminding an impenetrable wall of defenders as orchestrating breathtaking, high-scoring, counter-attacking football. When all is going well, he is a master of tactics and strategy with an uncanny ability to man-manage players. His first spell at Chelsea saw them win the league, breaking points and scoring records along the way. He also beat Guardiola's Barca to a La Liga title while breaking the scoring record there, too.
The problems, however, arise when things aren't going so well.
Every team, regardless of how good they are, will have bad-spells and when the chips are down, Mourinho's teams will resort to any means necessary to win football matches, often using hideously unattractive game plans to negate the opposition rather than trying to win the game with football. This would be perfectly acceptable in small doses, but Mourinho's team can get stuck in that mode for long periods of time, while he spurs them on by aggravating everyone in his path in his attempts to develop and maintain the siege mentality that his squads thrive on. Now, whether you'd like to admit it or not, the hyper-negativity would eventually become a problem for you if he was managing United.
Mourinho's infamous rivalry with Pep Guardiola is another reason I think he shouldn't get the United job.
The rivalry began when Pep was given the Barcelona job that Mourinho felt should have been his own. He wanted it, badly, but Barca chose Guardiola. Mourinho, according to many, has never gotten over that disappointment. Since then, every encounter between the two has had a personal, often malicious edge. With Guardiola at City, it's the wrong time for United to give Mourinho control of the club. If history is anything to go by, there's every chance Mourinho could get lost in an all-encompassing crusade against Guardiola and City. United, for me, is too big a club to be drawn into such nonsense.
Furthermore, the Premier League is not La Liga. When Mourinho was at Madrid, the only real rival he had to worry about was Barca, so his battle with Guardiola was sustainable. In the Premier League, there are simply too many genuine threats for a club to dedicate itself entirely to defeating one. United needs to rebuild itself, and while doing so, it could do without any sort of distractions or negativity.
Guardiola at City, with their infinite wealth and incredible infrastructure will almost certainly win the league at least once over the course of his three-year contract. Guardiola will spend big and most likely win big. City are, at the moment, a much better run organization than United. They seem to attract and sign players more easily, they are growing at an alarming rate on almost every level and as I've mentioned, their wealth is infinite. They have been planning for Pep for a long, long time and will have big plans for his reign. I don't think United are capable of competing with City at the moment, at a boardroom level.
If United hire Mourinho, he will spend vast amounts of cash on players who can come in and compete immediately in the short to medium term. He may be successful, he may not, nobody knows.  One thing we do know, though, is the condition clubs find themselves in once Mourinho is gone. He comes in, spends big, neglects academies and leaves behind very little for his successor to work with.
Hiring Mourinho would represent United playing the short game and I think, given the circumstances, he's just too big a risk for United to take.
For me, United need to play the long game and ride out the Guardiola era by rebuilding from the ground up. The right manager for United right now would be someone who would look to build a team from the ground up; establish clear pathways from the academy to the first team, get rid of deadwood, develop an ethos of hard work and togetherness and play attractive football.
A young manager who has proven himself in the Premier League, who has delivered results without spending huge sums of money, who has a proven record for developing young, modern professionals and who leaves clubs in better shape than he found them. In my opinion, one man has ticked all those boxes since his arrival in England and that man is Mauricio Pochettino.
His work at Southampton was phenomenal and for my money, his Spurs side is currently the best team in England. Everything about him has impressed me. He delivers high quality work while maintaining a low profile. His teams play expansive, attacking football but are also very well organized and defensively superb.
With Pochettino in charge, United could quietly build a young, exciting, hard working squad without feeling the need to spend as much as their rivals. With his Spurs side a genuine contender for this years title, it's hard to imagine how he wouldn't be capable of something similar, if not greater, from the start at United.
He's not the glamour option, so Ed Woodward most likely wont be interested, but if I was in charge, the job would be his. Not Jose's.
*****
Words by Kieran Brick, who is a youth football coach and Manchester United fan.
You can follow Kieran on Twitter at @krn_brk